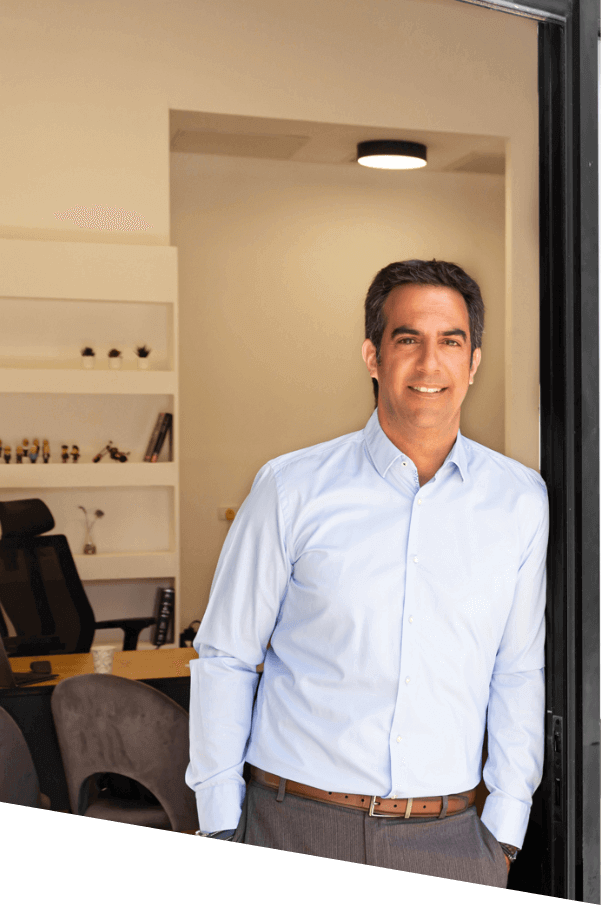 Here at Château Properties we aim to provide you the highest level of professional service. We consider each customer as a family member who deserves nothing but the best service.

Doron Bartal, founder of Château properties
Doron Bartal, founder of Château properties, spent many years working as a lawyer in some of Israel's largest law firms and subsequently at Israel's most famous retail company.
His passion for architecture and affinity for people, along with his talent to make things happen, propelled him into a new career. As a native resident of Ra'anana, Doron is intimately familiar with the different neighborhoods, and is therefore able to expertly advise his clients with regards to their specific needs. The reasons for Château's success are hard work, superior market knowledge and a command of the growing real estate internet market.
Due to Doron's vast experience in all aspects of real estate on both the buyer's and the seller's side, Château properties is able to offer you a comprehensive solution to your real estate needs. We can help you purchase your first home or your first investment property. Château properties has developed extensive contacts with professional consultants in all related real estate fields, including mortgages, construction and supervision, property inspection, law and architecture, hereby enabling our clients to enjoy access to the highest level of service at preferable prices.
Château properties offers a wide range of houses and apartments for sale in Ra'anana, as well as a large selection of properties for rent. Whether you are looking to purchase an investment property or your dream home, we are committed to finding you your ideal property, with maximum peace of mind.
At Château properties, we also provide our clients with property management services and offer comprehensive management solutions to meet each client's specific requirements. Whether you require full property supervisory services or services in marketing and leasing, we will tailor an individual package for you.
We thank our clients for another amazing year in real estate.

Let's work together